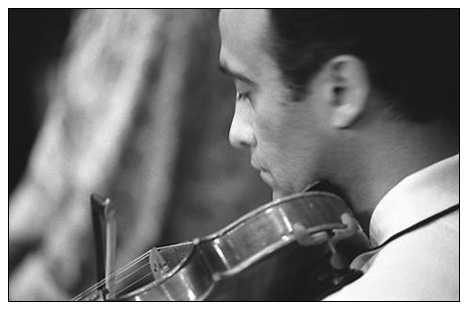 Photo by Bijan Mottahedeh
Keyavash Nourai was born in Tehran, Iran where he began his serious pursuit of a musical career at the age of 10. He studied the violin and kamanche with the acclaimed Kamran Daroughe until he moved to United States in 1977. He continued his musical studies in the United States under the tutelage of Alexander Treger, Eugene Fodor, Mark Menzies, and other prominent musicians. In addition, Nourai extended his skills by studying under the Indian violin masters L. Subramaniam and L.Shankar.
He attended the school of music at California State University, Northridge and earned his Bachelor's degree in world music from the California Institute of the Arts, where he later earned his masters degree in Western Classical Violin.
At the present time, Nourai plays and teaches numerous Persian instruments, such as setar, santur, tombak, and the quartertone piano. Also, he has mastered different styles of Radif playing which has given him various musical avenues for his virtuosic violin playing and improvisation. In addition, he has also composed numerous symphonic pieces and chamber music for orchestra.
His recent focus is on arranging many traditional Persian songs in the style of Western Classical Music. Keyavash Nourai is proficient in various musical genres including Western Classical, Traditional Persian as well as fusion Jazz.